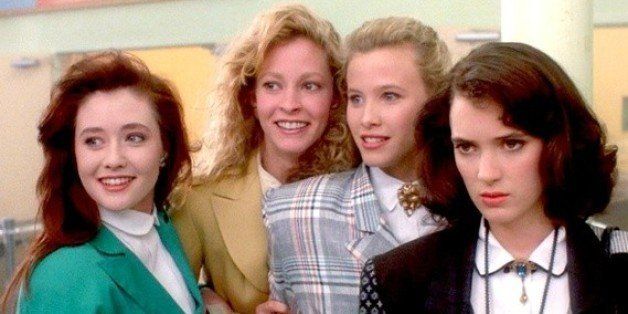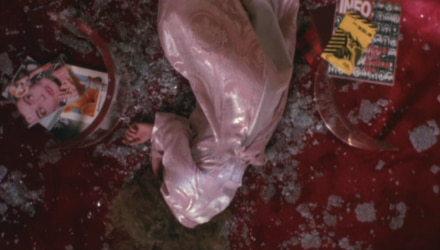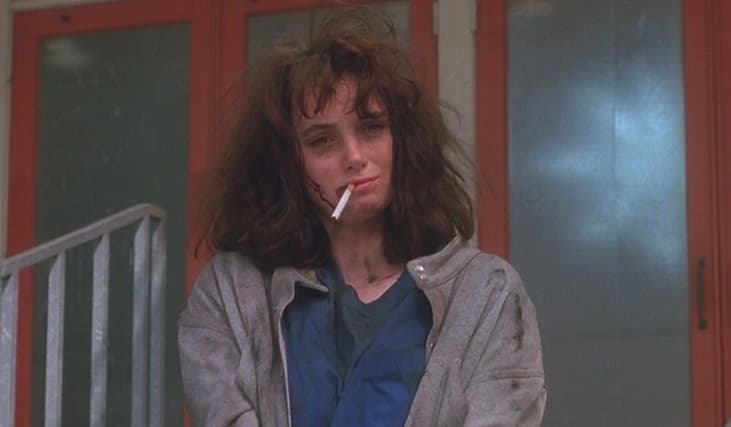 Heathers - (1988)
"A girl who halfheartedly tries to be part of the "in crowd" of her school meets a rebel who teaches her a more devious way to play social politics: by killing the popular kids."
A very important movie to me when I was a teen.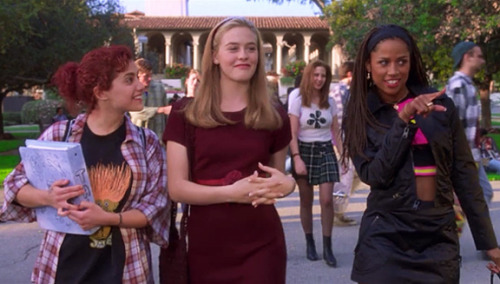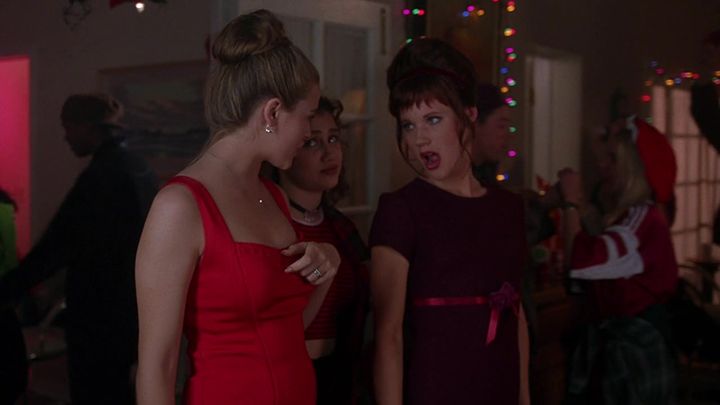 Clueless - (1995)
"Shallow, rich and socially successful Cher is at the top of her Beverly Hills high school's pecking scale. Seeing herself as a matchmaker, Cher first coaxes two teachers into dating each other. Emboldened by her success, she decides to give hopelessly klutzy new student Tai a makeover. When Tai becomes more popular than she is, Cher realizes that her disapproving ex-stepbrother was right about how misguided she was – and falls for him."
It's technically not incest.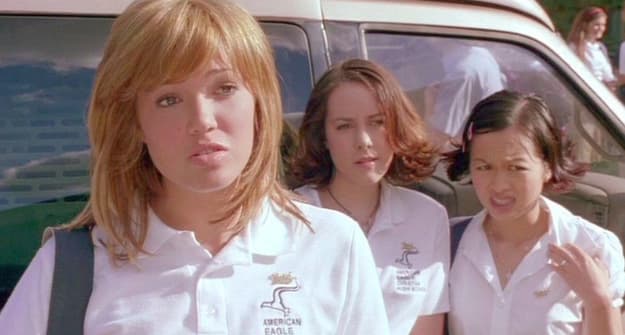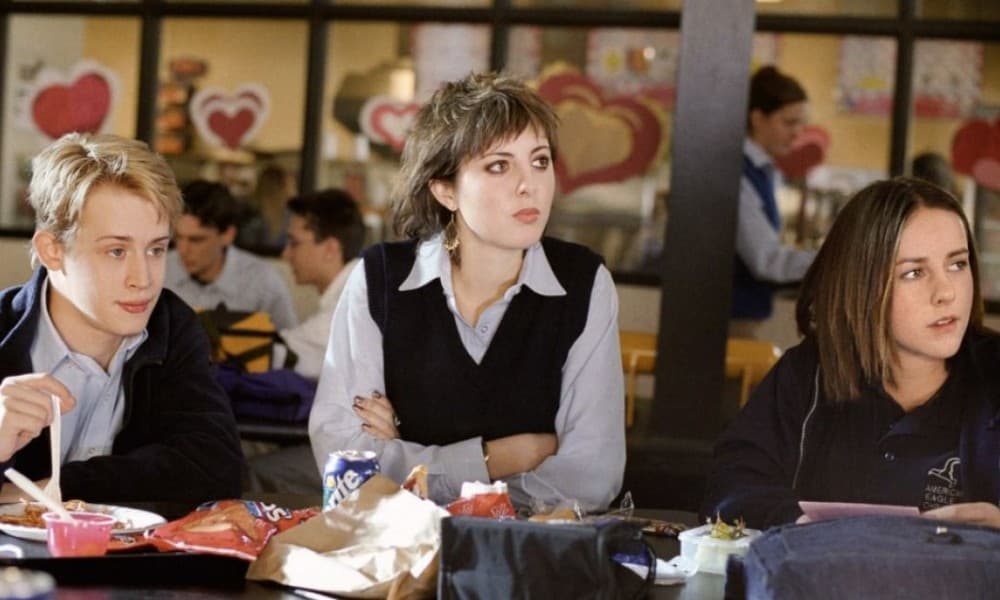 Saved! - (2004)
"Mary is a good Christian girl who goes to a good Christian high school where she has good Christian friends and a perfect Christian boyfriend. Her life seems perfect, until the day that she finds out that her boyfriend may be gay — and that she's pregnant."
Underrated teen film, deals with teen pregnancy and religious evangelism with amazing humour.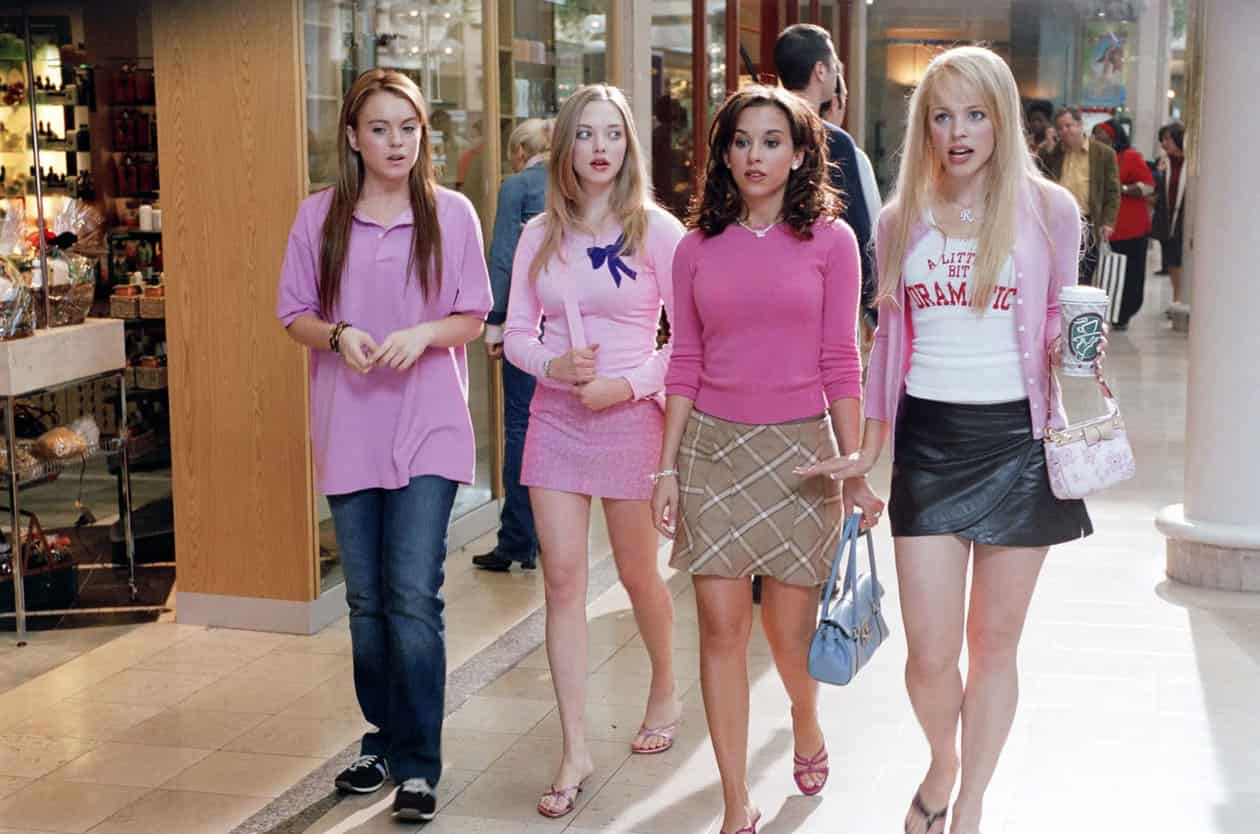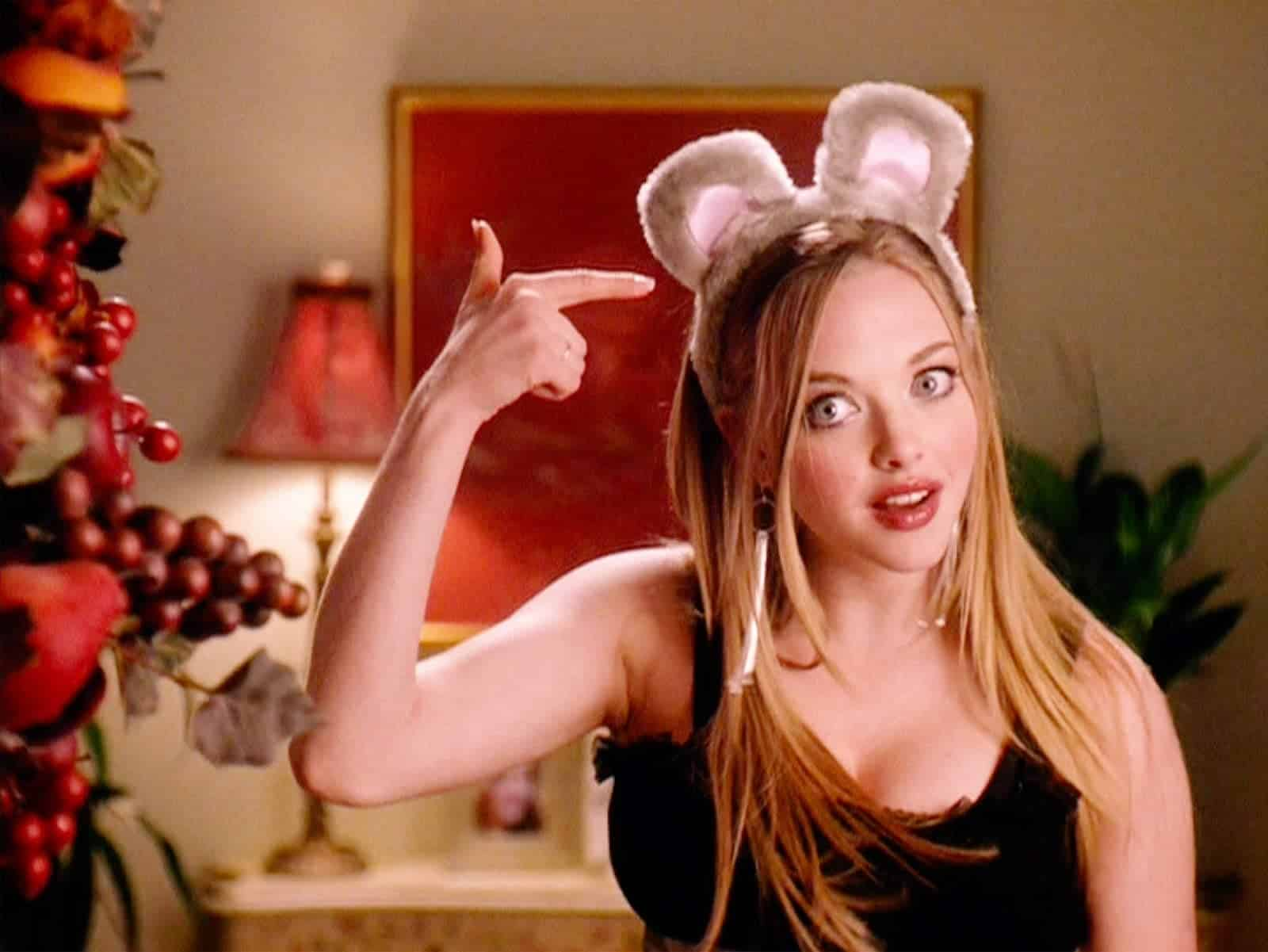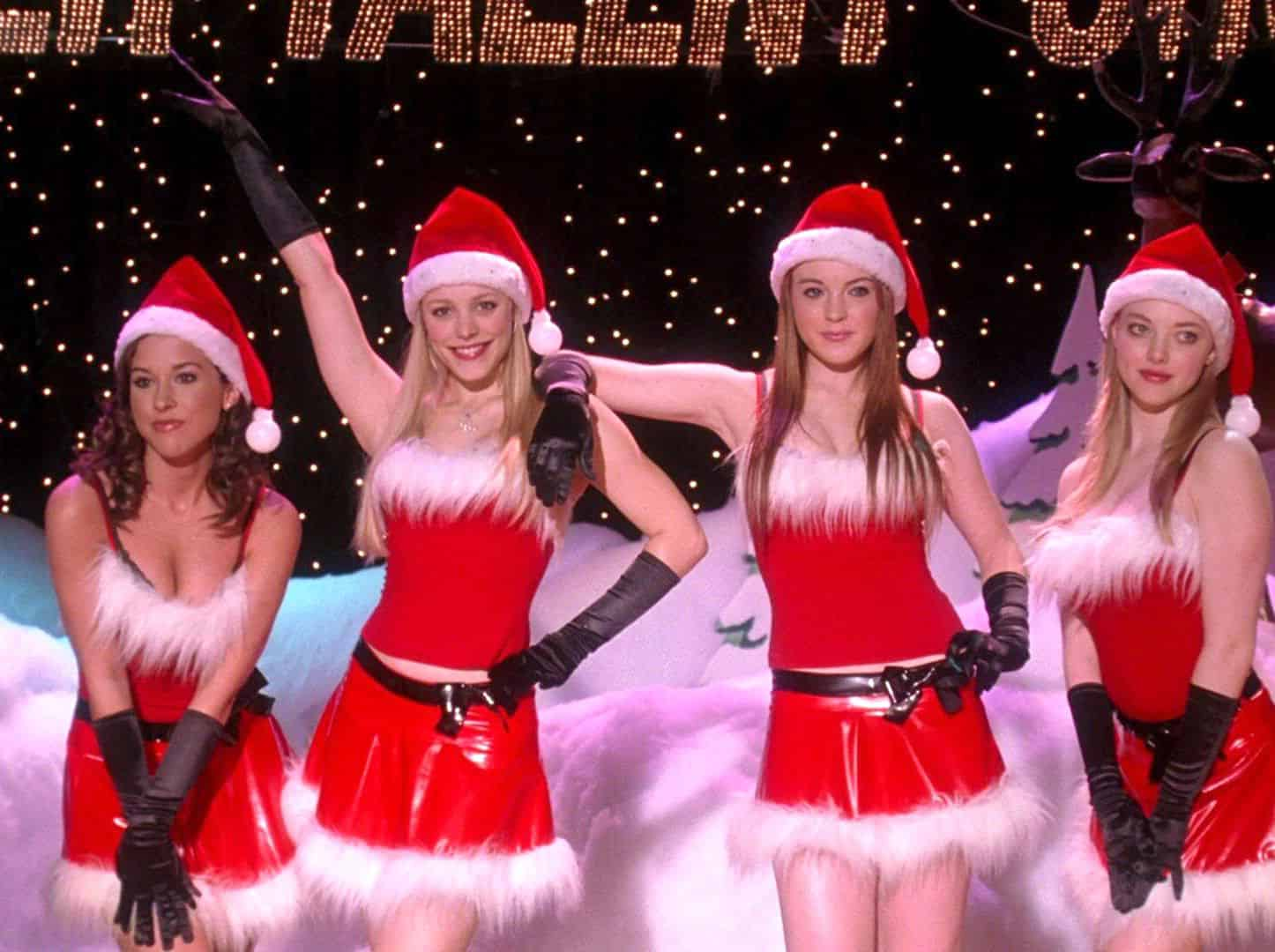 Mean Girls - (2004)
"Cady Heron is a hit with The Plastics, the A-list girl clique at her new school, until she makes the mistake of falling for Aaron Samuels, the ex-boyfriend of alpha Plastic Regina George."
Totally fetch.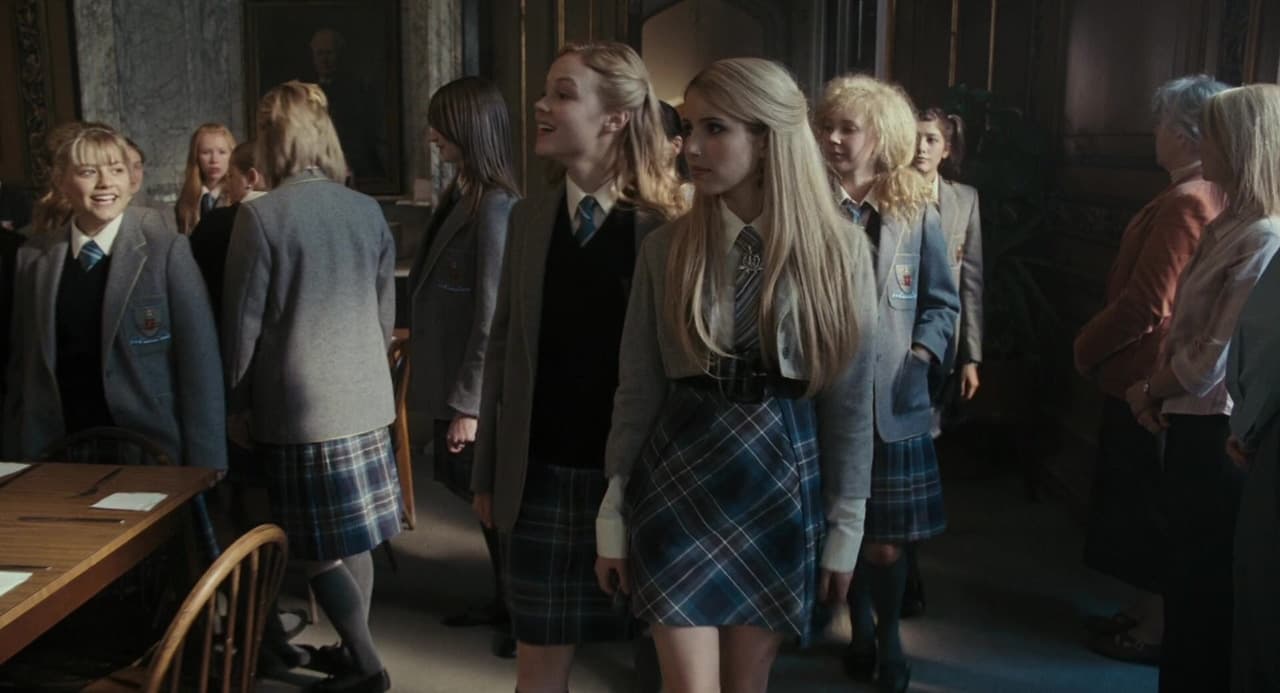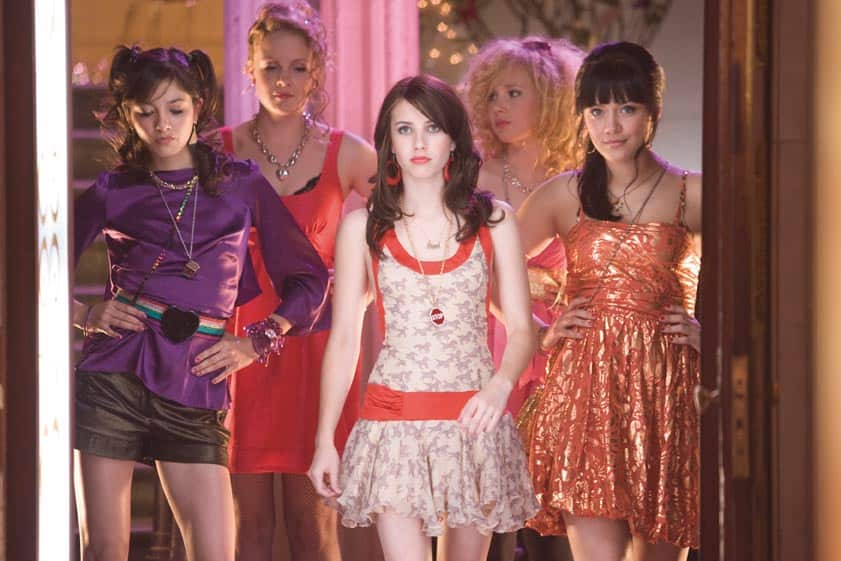 Wild Child - (2008)
"Sixteen-year-old Poppy has everything her unlimited credit cards can buy, and a spoiled attitude to match. After a final thoughtless prank, her exasperated father ships her off to boarding school in England. There, Poppy meets her match in a stern headmistress and a class full of girls who will not tolerate her selfishness."
One of the top girly sleepover movies.